Our teams move 24/7 and are located throughout the entire southeast. If you are within our region, appointment options are guaranteed. Contact us now and allow us to schedule an appointment tailored to your schedule. Travel fees are our only variation in price.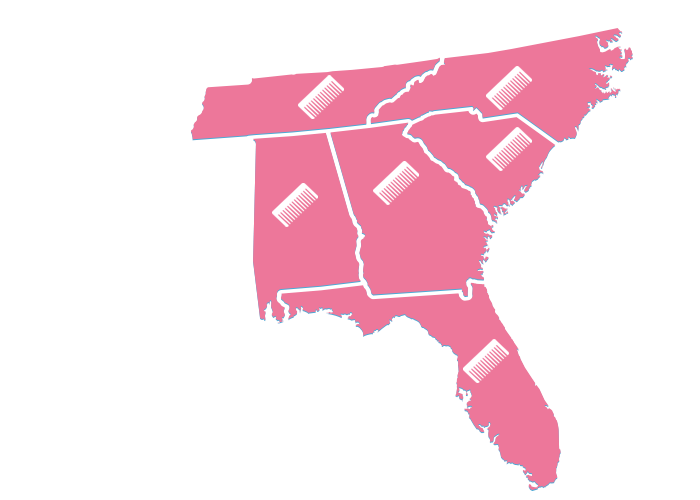 Have questions? Need to schedule an appointment? Want a free consultation?
Contact The Pink Combs Today!
We offer 24/7 live support and it's just a call or a click away. Submit the form on this page or call or email us to get the support you need right away.
We have teams located through the entire southeast, including all areas of North Carolina, South Carolina, Tennessee, Georgia, Alabama and Florida.